Like what you hear? I'd be happy to record a sample of your script at no cost so you can hear my voice in action.

VOCAL STYLES
Fun
Friendly
Conversational
Upbeat
Confident
Witty

GENRES
Animation
Video Games
Commercials
Narration
ADR / Dubbing

STUDIO
Mics: Sennheiser MKH 416, MicParts S-87
Interface: SSL2
Software: Audacity, Twisted Wave, Source Connect Now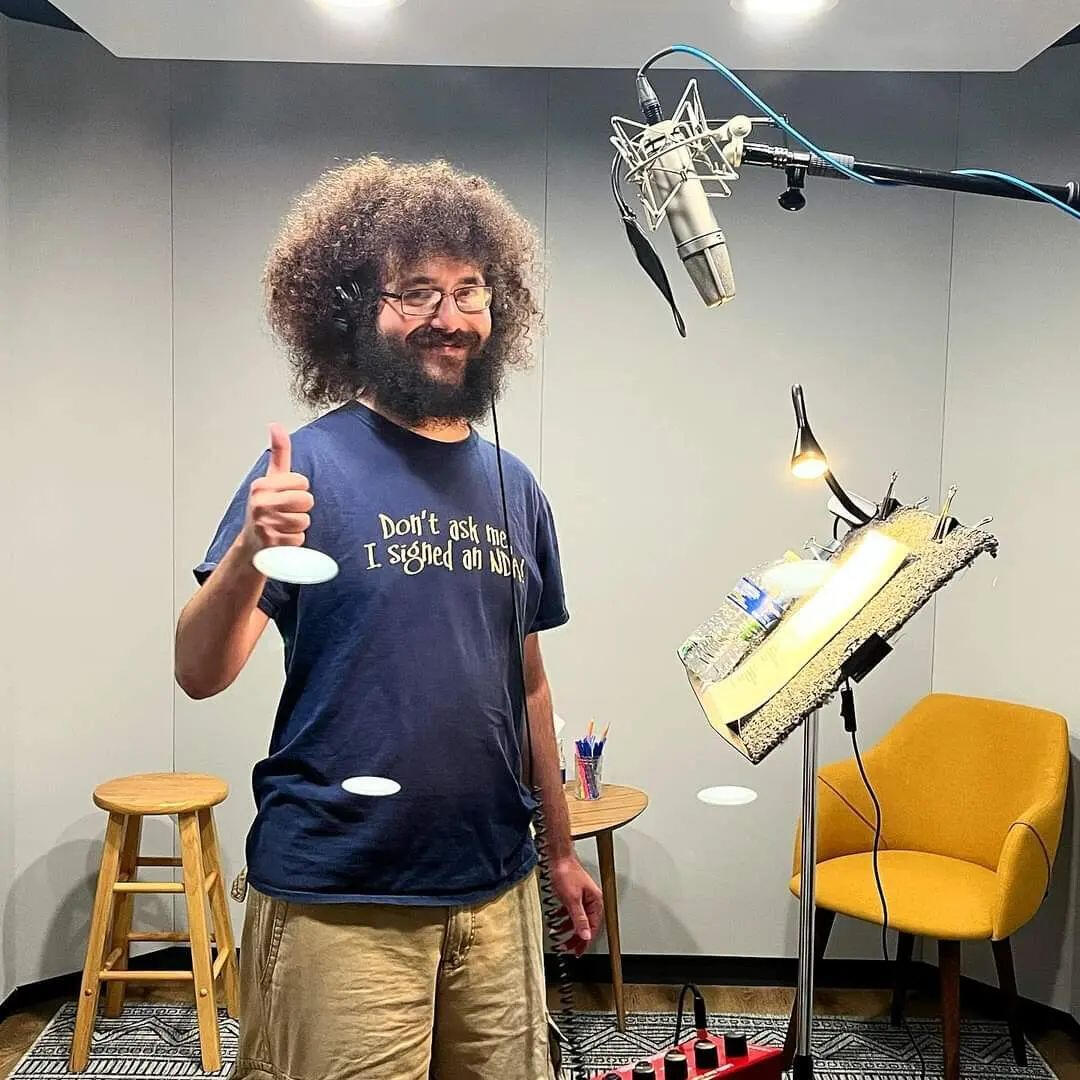 MEET JEFF
The man behind the hair mic!
Jeff Burns has always held a deep love and appreciation for anything animated, dating back when to he was a wee micro-Afro'd lad. So, it only made sense that as the years went on, Jeff would eventually discover that real live humans were behind the animated characters he grew up worshiping. After learning that these talented humans created character voices from within a padded room, and seeing how much of a blast the process looked like, Young Mister Burns decided to pursue this crazy career of acting we call voice.Jeff's recent VO credits include Mobile Suit Gundam: Iron-Blooded Orphans, Sword Art Online: Ordinal Scale, Toradora and a few other things that might be on the horizon. A long time convention attendee (since 1998), Jeff also has a deep appreciation for conventions ever since attending San Diego Comic-Con back in the day.
He's also a voiceover
Panel moderator
Over the last 9 years, he fell into the world of moderating panels at various conventions throughout California. His signature panel, Chillin' With Voice Actors, features top voice actors on a panel stage imparting their wisdom upon an unsuspecting audience and playing around with a script that's thrown at them on the spot. And of course, Jeff is also known for that awesome Afro A) that everyone knows, and B) it acts as a cloud server for his encyclopedic knowledge on subjects relating to animation and VO. Plus the dang thing also serves as a beacon that people just love to be around.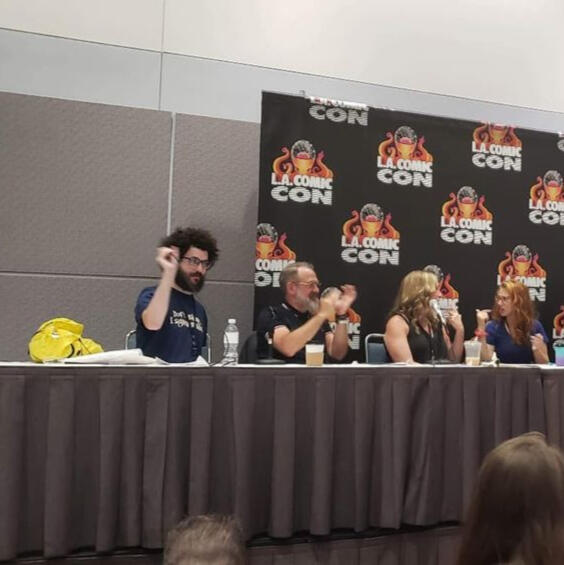 Inspiration
"Other voice actors aren't your competition. They're your inspiration."
- Julie Nathanson
---
CONTACT JEFF
Ask me anything
Honestly. Any and all questions are welcomed. Have a project you'd like a quote on? Want a sample recording? Just send me an email and I'd be happy to hop in my booth or send you a quote.
Represented by
ASP VO (North Carolina)
Agent: Suzanne Spaziani
Phone: 323-230-8200
Contact: VO@ASPVO.com
Resources
---
I want to be a voice actor.com
Looking to get into Voiceover yourself? I recommend starting out with this amazing website full of great tips & tricks for the beginner to more advanced VO artists.
---

SkillsHub offers on demand 1:1 coaching with experts in the industry. With over 76 coaches to choose from and per-minute billing it's a great resource to train with the best in the industry.
THANK YOU
I'll get back to you soon!